GAUAR is a family owned enterprise leaded by Pedro Joaquín Melguizo Labarta. Today, GAUAR is the oldest active company in the industrial oily waste management market in Spain with over three generations of experience in the sector and 50 years of presence in the market.
The Melguizo family enterprise has actively participated in the most relevant initiatives for the recycling and regeneration of hydrocarbon waste in Spain, among others: OLIVOL, ULIBARRI, GAUAR and ECOLUBE.
In 1994, GAUAR opened in its present location in Puebla de Alfindén, Zaragoza, where it has successively updated its operating facilities and expanded its authorisation capabilities. Currently, the Integrated Environmental Authorisation granted to GAUAR in 2014, allows for the recovery and regeneration of 55,000 tons / year for regenerated base oil, diesel and fuel oil.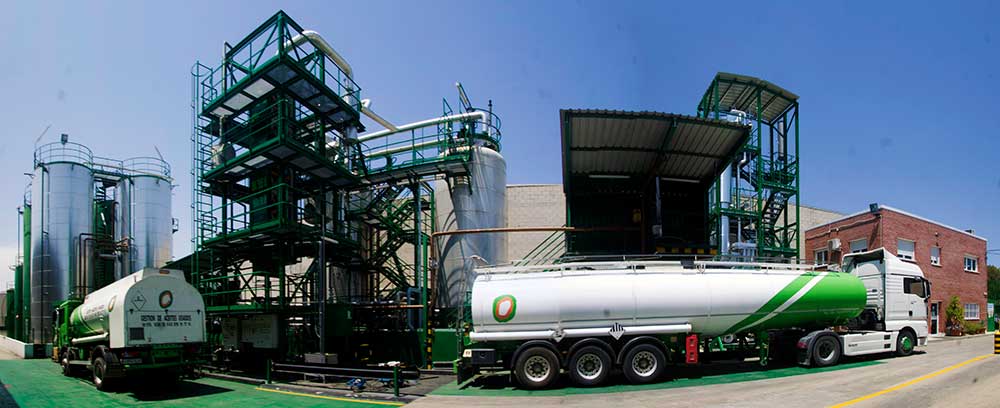 GAUAR provides services and sells products anywhere in Spain, Portugal and France, with a customer base that spans across industries such as automotive, lubricants, transportation, chemical, power generation, wood, glass, paper, agriculture, foodstuffs, metallurgy, building materials and aggregates.
Our goal is to be a reliable and competitive partner for those small and medium sized enterprises engaged in the provision of environmental services, as well as a trustworthy supplier of fuel and lubricants to consumers in Spain and the rest of Europe.